Governor Yi Lianhong visited Xinhua Company for investigation and research
---
On September 1, Governor Yi Lianhong made a special trip to Xinyu City for investigation. Zhang Xiaoping, Secretary-General of the Provincial Government, Jiang Bin, Secretary of Xinyu Municipal Party Committee, Mayor You Wangying, Director of the Municipal High-tech Zone Shu Yongzhong, and Chairman of Xingang Group Xia Wenyong Accompanied by comrades, he came to Xinhua Company for a field inspection.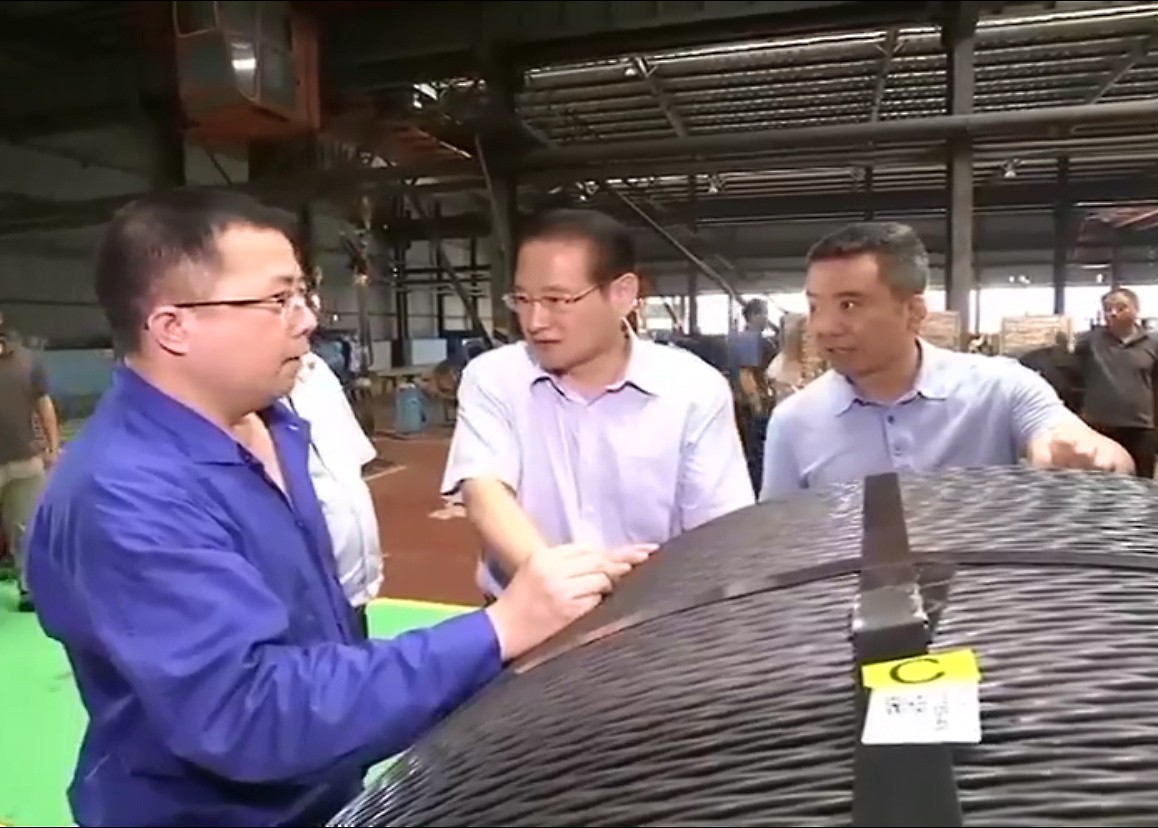 Yi Lianhong and his party visited the company's production workshop, learned about the company's product application fields, and listened to the company's general manager Ding Laian's report on the company's reform and development and production and operation in recent years, especially after learning that the company's company from January to August this year. Overcoming the impact of the epidemic and when the shipment volume reached a record high, he encouraged Xinhua to seize development opportunities, make every effort to nurture new opportunities in the crisis, and continue to grow bigger and stronger around the vision and goal of "transformation and upgrading to 100 billion" established by Xingang.
Yi Lianhong emphasized that Xinhua Company is a pioneering and leading enterprise in my country's steel strand industry. It filled the gap of domestic high-strength steel strand products with the spirit of "dare to be the first in the world". It is an important organizational part of the steel extension processing sector in the blueprint of Xinhua With its strength, Xinhua, an old star enterprise, can be rejuvenated and make new and greater achievements for the economic and social development of our province in the new era.
---
All rights reserved©JIANGXI XINHUA METAL PRODUCTS CO.,LTD. Tel:086-790-6223288
Online
E-mail