Ni Hongwei, President of Wuhan University of Science and Technology, visited Xinhua Company
---
On the afternoon of August 21st, Ni Hongwei, president of Wuhan University of Science and Technology, led the school leaders and expert team to visit the alumni and conduct exchanges with the alumni after completing the signing of the comprehensive strategic cooperation framework agreement with Xingang Group.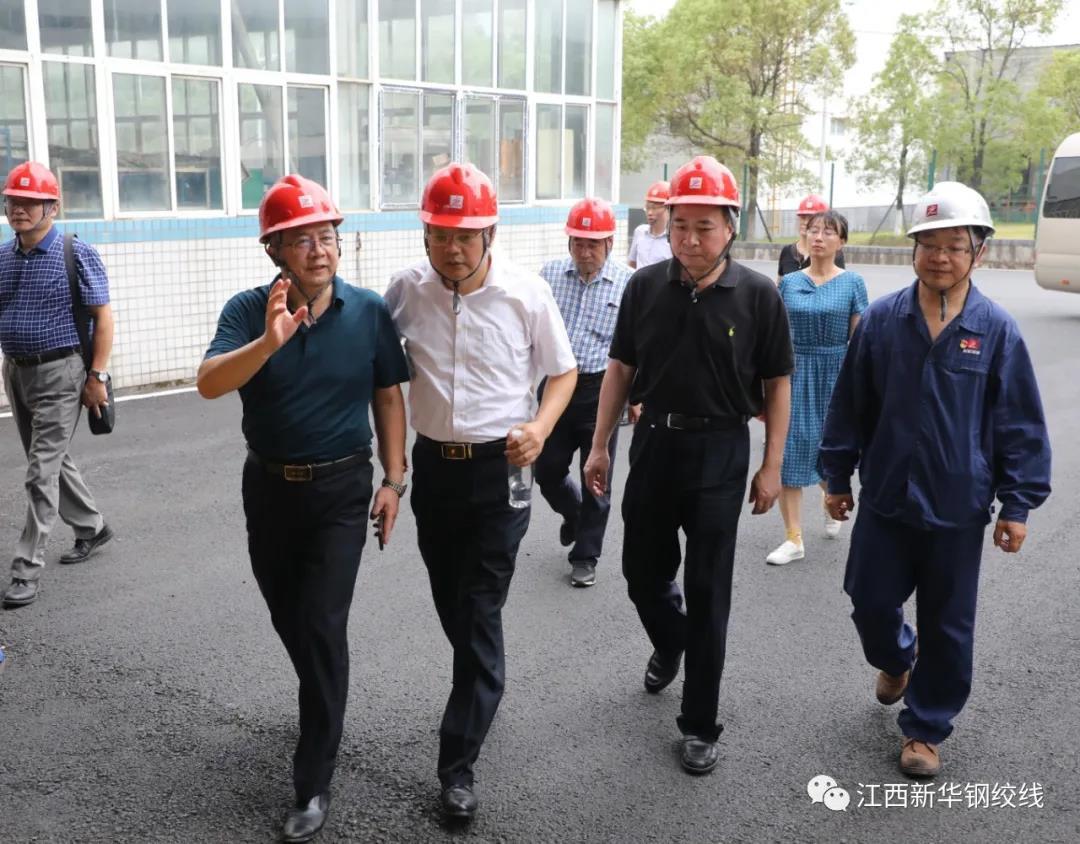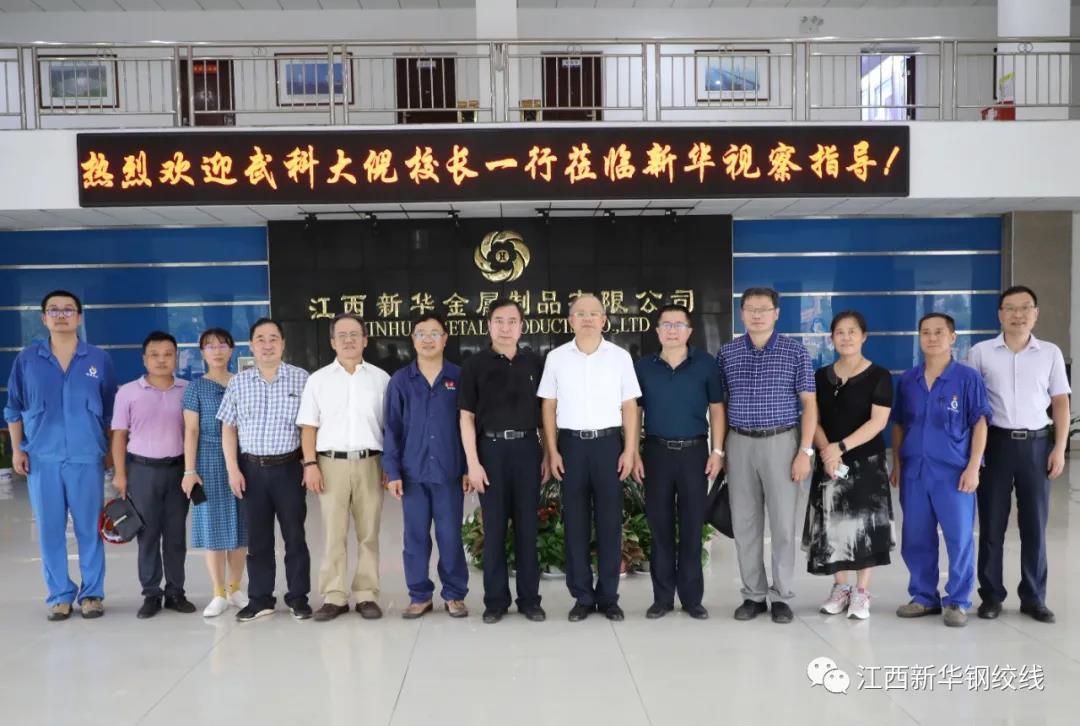 Ding Laian, general manager of the company, Huang Ligen, secretary of the party committee, and some alumni employees expressed their sincere thanks and warm welcome to President Ni for visiting the company. Ding Laian gave a detailed introduction to the establishment, development and innovation of Xinhua Company to President Ni Hongwei, and showed some samples of the company's newly developed products. He expressed his hope that in future technological innovation and market development, the talents and Technological advantages, and jointly improve the new level of school-enterprise cooperation.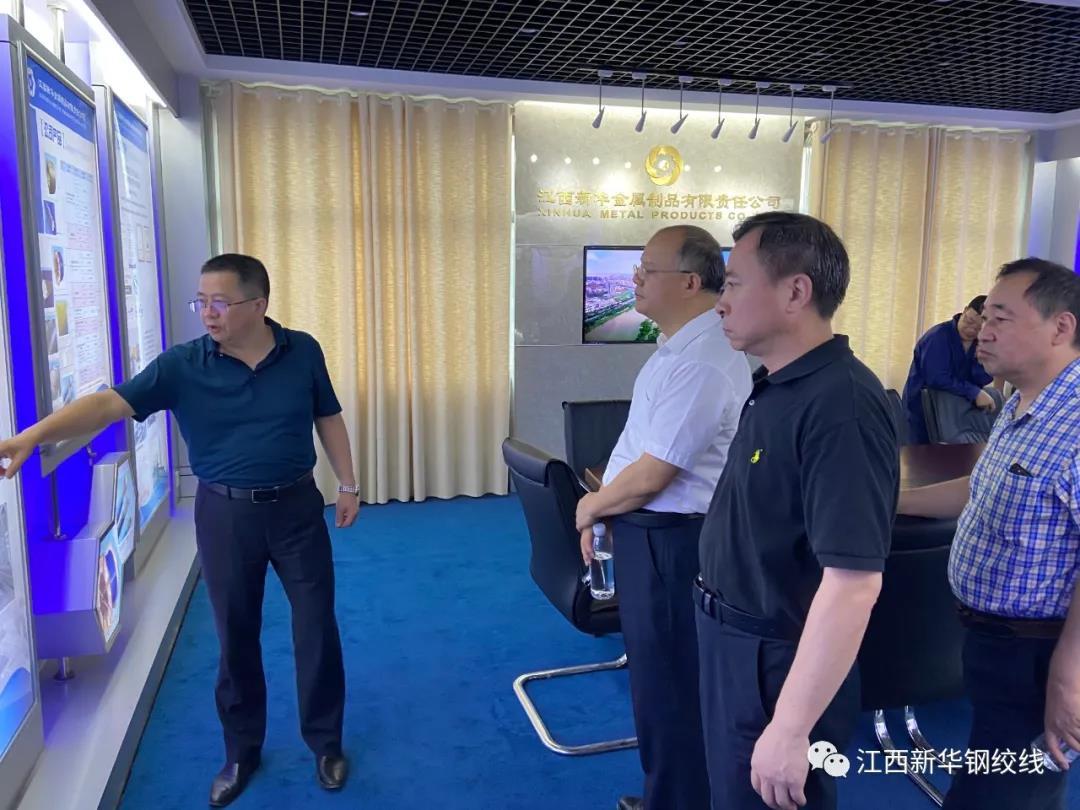 Ni Hongwei fully affirmed that the alumni took root in Xinhua, applied what they have learned and achieved good work results! When I learned that Xinhua Company, as an enterprise that fills the gap of domestic low-relaxation prestressed steel strand products, its products are many national key points such as the Hong Kong-Zhuhai-Macao Bridge, the Three Gorges Project, the 500-meter-aperture astronomical radio telescope in Guizhou, and the Qingdao Natural Gas Liquefaction Storage Tank (LNG). When the project was selected, he praised Xinhua for its contribution to national development, and encouraged Xinhua to adhere to the spirit of "eternal striving for the first", take technological progress as the main direction of enterprise reform and development, continue to increase process technology and product innovation, and consolidate Xinhua. industry leadership. After in-depth exchanges and discussions between the two parties, Ni Hongwei said that Xinhua's development history is also very inspiring to his future school-running ideas. Strive for early results, more results!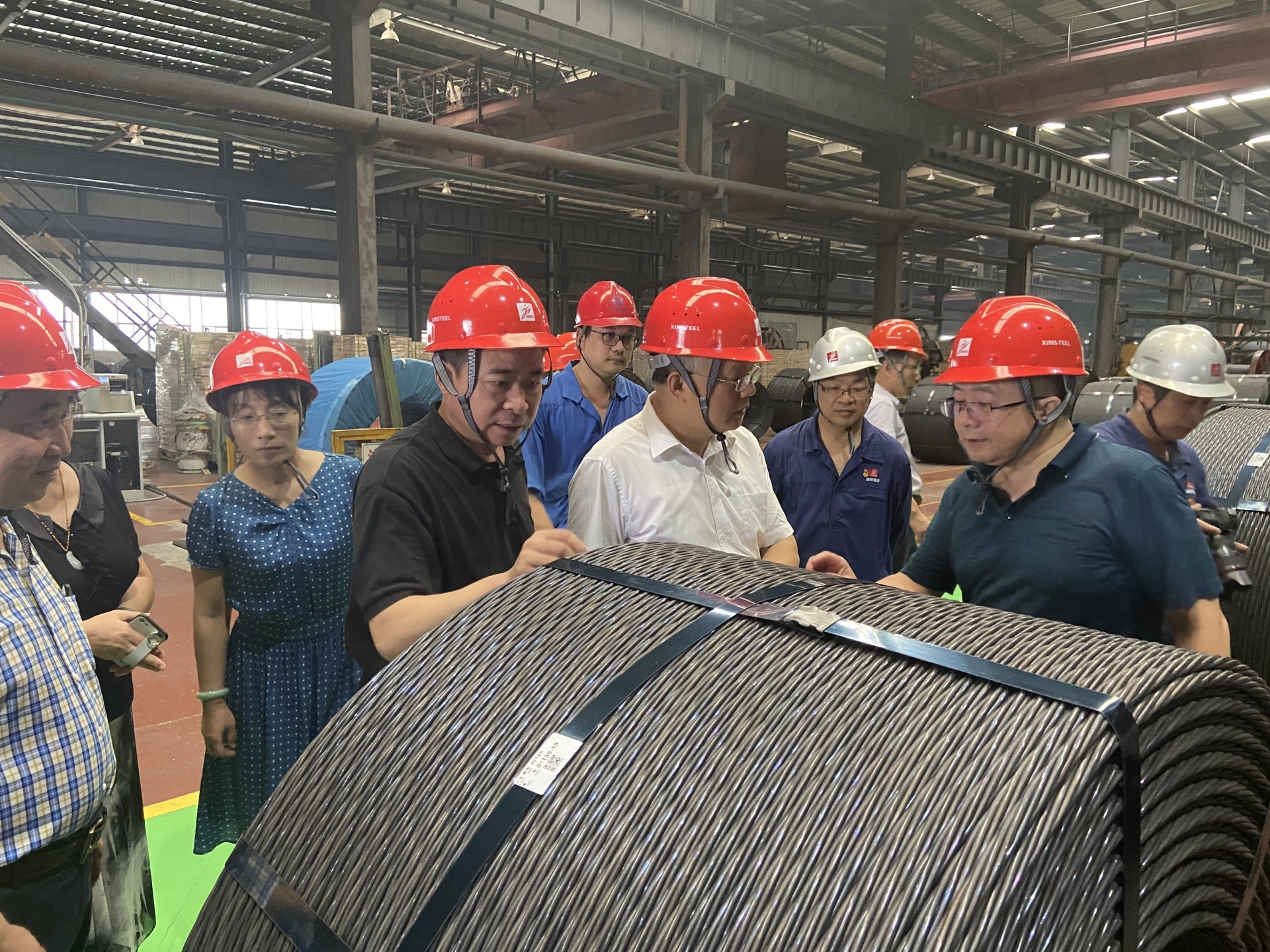 Wuhan University of Science and Technology is the earliest industrial school with iron and steel majors in my country. The history of running a school can be traced back to 1898, when Zhang Zhidong, the governor of Huguang and Guangxi, petitioned the Qing Dynasty government to approve the establishment of the Arts and Crafts School. It has established comprehensive cooperative relations with more than 30 large-scale enterprises such as Baowu Group, Evergrande Group, Anshan Iron and Steel, Liuzhou Iron and Steel, Kunming Iron and Steel, China First Metallurgical Company, and China Metallurgical South. The cradle of high-level talents in metallurgy". Wuhan University of Science and Technology has provided important technical support for Xinhua and the development of Xinhua, and has cultivated many outstanding talents for Xinhua.
---
All rights reserved©JIANGXI XINHUA METAL PRODUCTS CO.,LTD. Tel:086-790-6223288
Online
E-mail