Company Profile
---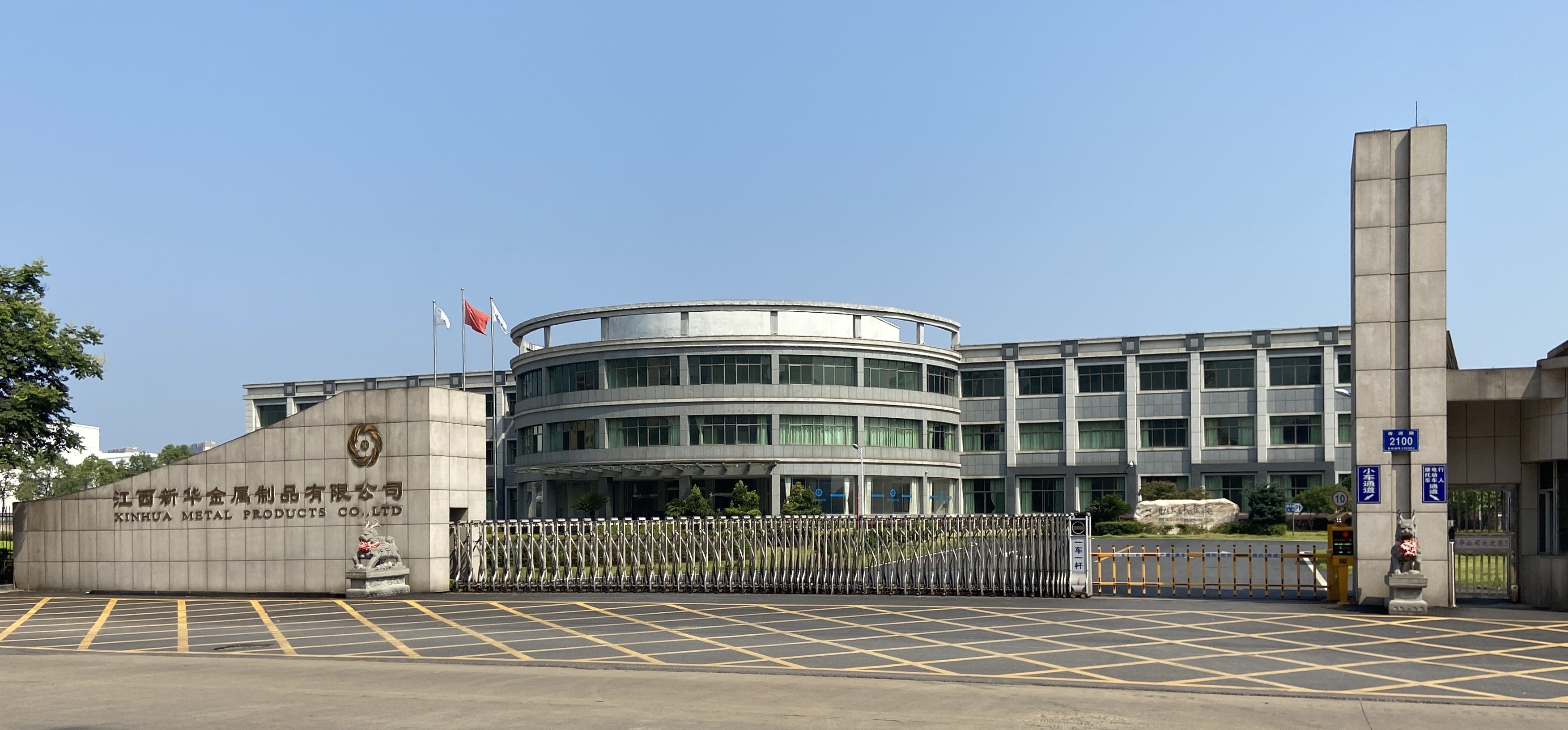 Predecessor of Jiangxi Xinhua Metal Products Co., Ltd. (hereinafter referred to as "Xinhua"), Xinhua Metal Products Holding Co., Ltd, was once a domestic listed company (listed on Shanghai Stock Exchange in 1996, with stock code: 600782). Xinhua, established in 1986, is also the first Sino-foreign joint venture of advanced technology in China's metallurgical system.
With initial capital of USD 3 million, Xinhua, as the first manufacturer of high-strength low-relaxation prestressed concrete strands filling domestic gap, has had 13 production lines from original one line after constant innovation and development and its productivity has increased to current 500,000t/year from original less than 10,000t/year, becoming a domestic well-known steel strand manufacturer with annual sales volume of over 2 billion yuan. With its own technology and experience advantage, Xinhua has successively participated in the preparation of many national standards and industrial standards.
In May 2011, after the completion of the phase-II project of steel strand production expansion program of the company, one of the programs listed as "10 directions of provincial industry development and 58 key programs to lead future development" by the People's Government of Jiangxi Province, annual productivity of the company's steel strands reached 300,000t for the first time.
In September 2011, Xinhua cooperated with the largest private steel enterprise in China –Jiangsu Shagang Group and added its subsidiary Zhangjiagang Hongxing High Line Co., Ltd. as a new shareholder of the company by transferring 25% of its shares; and established Zhangjiagang Xinhua Prestressing Strand Co., Ltd. by accepting 50% of the shares of Shagang Group's subsidiary Zhangjiagang Hongxing Metal Products Co., Ltd., which had four imported production lines and annual productivity of 200,000t, in June 2012.
In December 2011, Xinhua successfully made joint venture with BEKAERT by splitting aluminum-coated steel business and spring steel wire business and was relocated to new operating plant, specialized in the production and sale of steel strands. The new plant covered a land area of about 75,000m2 and plant area of about 66,000m2, with a special railway line directly linked with warehouse of the company and more optimized and simpler production layout.
Xinhua has the most advanced steel strand production technology and equipment in the world and occupies about 15% of domestic market share. Its products are mainly applied in major national infrastructure projects, including road, railway, bridge, airport, wharf, hydropower, nuclear power, LNG tank and large high-rise building, etc. Famous Qingdao Jiaozhou Bay Bridge (the first longest sea-crossing bridge in the world), Hangzhou Bay Sea-crossing Bridge, Guangzhou-Shenzhen-Zhuhai Expressway, Beijing-Shanghai High-speed Railway, Wuhan-Guangzhou High-speed Railway, Jingjiu Railway, Jiangyin Yangtze River Highway Bridge, Guangzhou Baiyun Port, Macau Wharf, Three Gorges Project, Ertan Hydropower Station, Shanghai Oriental Pearl TV Tower and other projects all apply Xinhua products, and the company's products have been steadily exported to America, Europe and Southeast Asia.
In 2015, Xinhua started to produce galvanized wires for bridge cable and galvanized steel strand, mainly used in external suspension cable, inhaul cable and hoist cable for large-span bridge, with high strength, low relaxation, corrosion resistance and other features. Taiwan Tao19 project, external cable of Kejiadun Bridge and mud lake cable hanger respectively applied Xinhua's unbounded, smooth galvanized steel strands.
Since establishment of the company, Xinhua customers have covered the whole country and tens of countries and regions in America, Europe and Asia and its products have been applied in hundreds of large key projects at home and abroad. Xinhua has also won "Outstanding Enterprises" of Jiangxi Province, "Good-faith Enterprises" in Customs Clearing, "AAA-grade Credit Enterprise" by banks, "Trustworthy Tax Payer" in Tax Payment and other titles for many successive years; its products have won "Outstanding New Product in Jiangxi Province", "Famous Product of Jiangxi Province", "Qualified Products with Stable Quality in China", "Gold Cup Quality Award for Metallurgical Products" and other titles.
The company will try its best to realize its vision of "always be industry leader and catch up with the best in the world" by adhering to its core value of "self-development and pursuit of excellence" and mission of "provide first-class service for first-class infrastructure construction at home and abroad", as well as continue to stick to continuous innovation and good-faith management, so as to make its scale to a new stage, keep its competiveness still ahead of domestic peers and go towards a world-class enterprise!
All rights reserved©JIANGXI XINHUA METAL PRODUCTS CO.,LTD. Tel:086-790-6223288
Online
E-mail